ASCM CSCP Certification Prep Course - Certified Supply Chain Professional
Tuesday, January 11, 2022 (6:00 PM - 9:00 PM) (PST)
Description
CSCP PREPARATION COURSE
PCC - Sylvania, Rm AM126 or Virtual- Zoom
12000 SW 49th Ave
PORTLAND, OR 97219
DIRECTIONS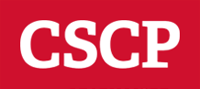 About Our Prep Courses
This is a preparatory course conducted by the ASCM Portland Chapter. Our courses include hands-on learning, practice tests, exercises and a scheduled study plan so that you can remain on target to help prepare you to succeed in passing your certification exam and advancing your career. The cost of registration for our prep course include tuition, books, a study guide, online access to practice exams, and a parking pass to the PCC Sylvania campus; materials and information will be provided to you on the first day of class. Do note that there a late registration fee of $100 if you are looking to register within two weeks of when the class is set to begin. This cost is to help cover the expenses required to expedite the shipping of your course materials.
About This Course
The CSCP is a high-level, yet thorough look into end-to-end supply chain management. Described by some students and instructors as being a "mini-MBA," the CSCP reinforces and expands upon the foundation of the Operations Management Body of Knowledge (OMBOK) presented in the CPIM course material. While it is not necessary to have completed the CPIM courses or earned your CPIM designation prior to taking this course, having done so will help you to immediately dive into the CSCP material, and prepare you for success in passing the CSCP exam. There is no pre-requisite for taking the CSCP Exam Prep Course, however, before you can be approved to take the CSCP exam, you must apply through WWW.ASCM.ORG, and have at least 3 years of professional work experience, a Bachelor's degree or international equivalent, or hold a CPIM or CLTD certification.
Course Cadence
This course will be held one night per week, for 3 hours each session, for a total of 14 weeks (schedule subject to change, dependent upon the instructor for the class).
You can register here: https://oregon.ascm.org/meetinginfo.php?id=424&ts=1633549789
PCC-Sylvania Campus or Virtual-Zoom

Tuesday, January 11, 2022 (6:00 PM - 9:00 PM) (PST)
Every Tuesday from 6 pm to 9 pm for 14 weeks (schedule subject to change)
Explore our events
We offer the highest-quality networking and professional development gatherings in the region, attracting more than 7,500 people each year. Our events help members boost their visibility, connect with civic and business leaders, and raise awareness of regional issues.
To learn more on how you can be involved, contact:
Ashley Odil
, Director of Events & Sponsorships, 503-552-6742
[email protected]
Learn More