Forum Breakfast: Portland at a Crossroads: Is Crime the New Normal?
Tuesday, November 9, 2021 (7:30 AM - 9:00 AM) (PST)
Description
WE ARE SOLD-OUT
Portland's ongoing struggles with community safety are well documented. Personal and property crimes have steadily increased, gun violence is spiking, and the homicide rate is near a 30-year high. The regional 9-1-1 system is overwhelmed, with even emergency calls often being put on hold. And the Portland Police Bureau, already the smallest officer force, per capita, of any major city in the county, faces ongoing shortages due to attrition.
What is the plan for restoring community safety in the Portland? Does the city have the resources necessary to roll back the lawlessness we've seen over the last two years? And how do we reconcile the need for public safety with the moral imperative for greater accountability in policing?
The Portland Business Alliance's November breakfast forum will explore what it will take to make Portland a safe city for all citizens. Our panel will discuss the impact of City Council's recent funding increases for public safety, as well as the plans for the year ahead. Join us for this important conversation about the future of our city.
Please note: This event will mark the return to in-person Breakfast Forum events. The Alliance will follow all state and local health guidelines to best ensure the safety of all attendees. All event participants must provide proof of vaccination to attend.
Panelists:
Acting U.S. Attorney Scott Asphaug

Robyn Burke, Program Manager, Portland Street Response
Chief Lovell, Portland Police Bureau
District Attorney Mike Schmidt, Multnomah County
Mayor Ted Wheeler
Moderated by Shane Kavanaugh, Staff Writer, The Oregonian/ OregonLive

Sponsors
Series Sponsors
KeyBank - Columbia Tech Center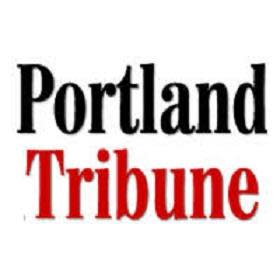 Portland Tribune/Community Newspapers
Pricing
Members:
$45 - Online
$50 - At the door
$360 - Table of 8
Non-Members:
$55 - Online
$60 - At the door
$440 - Table of 8
Tuesday, November 9, 2021 (7:30 AM - 9:00 AM) (PST)
Doors open at 7:00 a.m.
Program 7:30 - 9:00 a.m.
Categories
Portland Business Alliance Events
Networking
Educational
Advocacy
Explore our events
We offer the highest-quality networking and professional development gatherings in the region, attracting more than 7,500 people each year. Our events help members boost their visibility, connect with civic and business leaders, and raise awareness of regional issues.
To learn more on how you can be involved, contact:
Ashley Odil
, Director of Events & Sponsorships, 503-552-6742
[email protected]
Learn More