ASCM CERTIFIED SUPPLY CHAIN PROFESSIONAL (CSCP) CLASS
Wednesday, June 29, 2022 (6:00 PM - 9:00 PM) (PDT)
Description
CSCP PREPARATION COURSE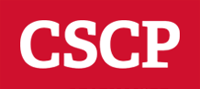 About Our Prep Courses
This is a preparatory course conducted by the ASCM Oregon Chapter. Our instructor-led courses include hands-on learning, practice tests, exercises, and a scheduled study plan so that you can remain on target to help prepare you to succeed in passing your certification exam and advancing your career. The cost of registration for our prep course includes tuition, books, a study guide, online access to practice exams, and a parking pass to the PCC Sylvania campus (for in-person classes); materials and information will be provided to you on the first day of class. Do note that there is a late registration fee of $100 if you are looking to register within two weeks of when the class is set to begin. This cost is to help cover the expenses required to expedite the shipping of your course materials.
About This Course
The CSCP is a high-level, yet thorough look into end-to-end supply chain management. Described by some students and instructors as being a "mini-MBA," the CSCP reinforces and expands upon the foundation of the Operations Management Body of Knowledge (OMBOK) presented in the CPIM course material. While it is not necessary to have completed the CPIM courses or earned your CPIM designation prior to taking this course, having done so will help you to immediately dive into the CSCP material, and prepare you for success in passing the CSCP exam. There is no pre-requisite for taking the CSCP Exam Prep Course, however, before you can be approved to take the CSCP exam, you must apply through WWW.ASCM.ORG, and have at least 3 years of professional work experience, a Bachelor's degree or international equivalent, or hold a CPIM or CLTD certification.
Course Cadence
This course will be held one night per week, for 3 hours each session, for a total of 16 weeks (schedule subject to change, dependent upon the instructor for the class).
New - Bundle and Save
APICS CSCP Combined Bundle - Up to $550 savings over purchasing separately:
CSCP exam voucher

2nd Chance Exam (retake), if needed

CSCP Learning System

Digital and printed books

Online quizzes and tests with immediate feedback

CSCP Practice Exams

1200+ online CSCP test questions

Web-based study tools

Online Resource Center

APICS CSCP Exam Content Manual (ECM)
Bundling Option Details
The bundle is only valid per individual member assignment.

Exam credit must be used within 6 months to purchase an Authorization to Test (ATT). Assigned exam credits will appear in your ASCM account as a payment option for ATT.

The ATT is valid for an additional 6 months from purchase for you to schedule and take the exam.

Candidates will ONLY qualify for the 2nd Chance Exam (retake), when they schedule and take their first exam within 90 days of purchasing their valid ATT and fail their exam.

The 2nd Chance Exam (retake), if issued, will be valid for 6 months.

You will have access to the Learning System online study tools for 12 months from the time you are assigned the online license.

Due to the combined discounts associated with this special offer and exam credits, the Prep and Exam Bundle, or any of its components, cannot be returned, refunded, or transferred.

Important: Before buying a bundle, verify that your first and last names in your ASCM profile match your valid identification. You will be required to bring two forms of valid identification to the testing site, and the names on your ID must match exactly with the names in your profile.

For exam-related questions, please contact ASCM customer service at 1-800-444-2742 or +1-773-867-1777 or partnersupport@ascm.org. For answers to other questions, please contact the DIRECTOR OF EDUCATION
Ticket Information
$1,995.00 Member Pricing
$2,095.00 after 05:00 pm March 18
$2,295.00 Non-Member Pricing
$2,395.00 after 05:00 pm March 18
$2,790.00 APICS CSCP Combined Bundle (for members with "Certification Upgrade" only)
$2,890.00 after 05:00 pm March 18
Zoom - Virtual

Wednesday, June 29, 2022 (6:00 PM - 9:00 PM) (PDT)
Every week for a total of 16 weeks, 3 hours per class.
Explore our events
We offer the highest-quality networking and professional development gatherings in the region, attracting more than 7,500 people each year. Our events help members boost their visibility, connect with civic and business leaders, and raise awareness of regional issues.
To learn more on how you can be involved, contact:
Ashley Odil
, Director of Events & Sponsorships, 503-552-6742
[email protected]
Learn More